Bolton Technical UltraGain 26 Details
Improve your WiFi and cellular signal boosters with the UltraGain 26 Wideband Antenna!
The Bolton Technical UltraGain 26 Wideband Antenna is the highest continuous gain parabolic antenna on the market.
Compared to other wideband antennas with averages of +8 to +12 dB, the Bolton Technical UltraGain 26 provides an average of +24 dB. That's a minimum of 15X the power output!
With a radiation cone between 4 to 20 degrees, it allows for narrow, fine-tuned, and farther aim than most wideband antennas.
Ideal for rural communities in extremely weak signal areas who have trouble even reaching their nearest cell tower, and for enterprise, who want to get the most out of their commercial booster.
The Bolton Technical UltraGain 26 works with all cell phone signal boosters (weBoost, SureCall, Cel-Fi, etc.), WiFi boosters, and hotspot boosters (Pepwave, MoFi, Netgear Nighthawk, etc).
This is an after market accessory that will help boost your signal, but is not mandatory.
Capable of working on a multitude of bands: Cellular, LTE, 5G, GSM, ISM, CDMA, UMTS, 2G/3G/4G/ WiFi, Homeland Security, Wi-Max, GPS, Homeland Security, Military, Satellite, Aerospace exploration, Radio Telescope and more.
Ultra long range (over 10 miles).

High gain and directionality on all frequencies between 600 MHz and 6500MHz

Weatherproof

All cellular (including 5G), WiFi, Wi-Max, GPS, GOV, MIL, and SDR bands

Up to +26 dB Gain

Mount Sold Separately
30 Day Money Back Guarantee
Supported Networks & Bands
LTE, CDMA, GSM, UMTS, AWS, PCS
U.S. Millitary, Government, & Homeland Security
Who is this for?
People in rural areas desperately searching for signal.
Businesses needing the absolute best outdoor antenna.
Ultra Wide Band (14-26 dBi, 600 - 6500MHz)
14-17 dBi
600-960 MHz
(0.6-0.96 GHz)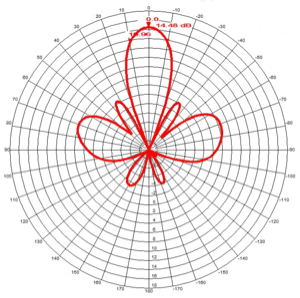 20-23 dBi
1700-2700 MHz
(1.7-2.7 GHz)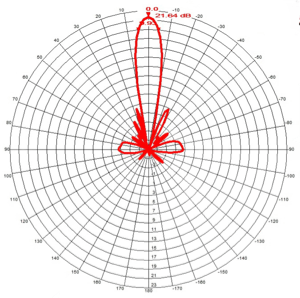 23-26 dBi
3000-6500 MHz
(3-6.5 GHz)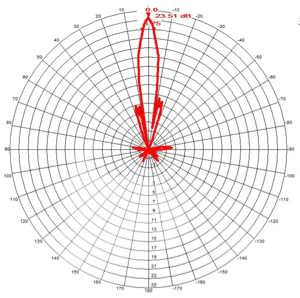 Tech Specs
Bolton Technical UltraGain 26 Wideband Antenna
Frequency & Gain

600 - 995 MHz - +15 dB

1700-2200 MHz - +20 dB

3000-6500MHz - +26 dB

Polarization
Vertical or Horizontal
Half-power Beam Width (°)
Low Band: 20 Horiz, 23 Vert
Half-power Beam Width (°)
Mid Band: 12 Horiz, 15 Vert
Half-power Beam Width (°)
High Band: 7 Horiz, 9 Vert
Front-to-back Ratio (dB)
20 AVG
Impedance (Ω)
50
VSWR
1.6:1 / 1.4:1 AVG
Max Input Power (W)
100
Lighting Protection
DC Ground
Connector
N-Female
Dimensions (in/cm)
24x39x16 / 60x99x40
Dimensions, Boxed (in/cm)
20x25x4 / 51x63x10
Antenna Weight (lb/kg)
5.3 / 2.4 with bracket
Packing Weight (lb/kg)
7.2 / 3.3
Rated Wind Velocity (mph/kph)
130 / 209
Wind Load @ Rated Velo (M/K)
150 / 68
Mounting Mast Diam. (in/mm)
1.5-2.0 / 40-50
Reflector Material
Aluminum
Reflector Finish
Electrostatic Powder Coat
Radome Material
ASA Anti UV
Antenna System Color
Flat Gray
Water Resistance
IPX Weather Rated
Operating Temperature (°C/°F)
-40 to +60 / -40 to +140
UPC
749256000951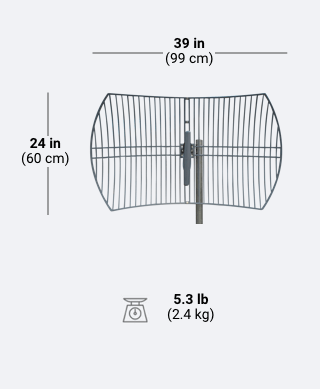 Kit Includes:
UltraGain 26 Wideband Antenna

Bracket
Installation
Some assembly required. Requires the use of a 10mm wrench, socket, or nutdriver, or alternatively an adjustable wrench or pliers to set up. Mount sold separately. Our trained product specialists can also assist if you have any questions. Email sales@signalboosterscanada.ca or call 1-800-638-6336.