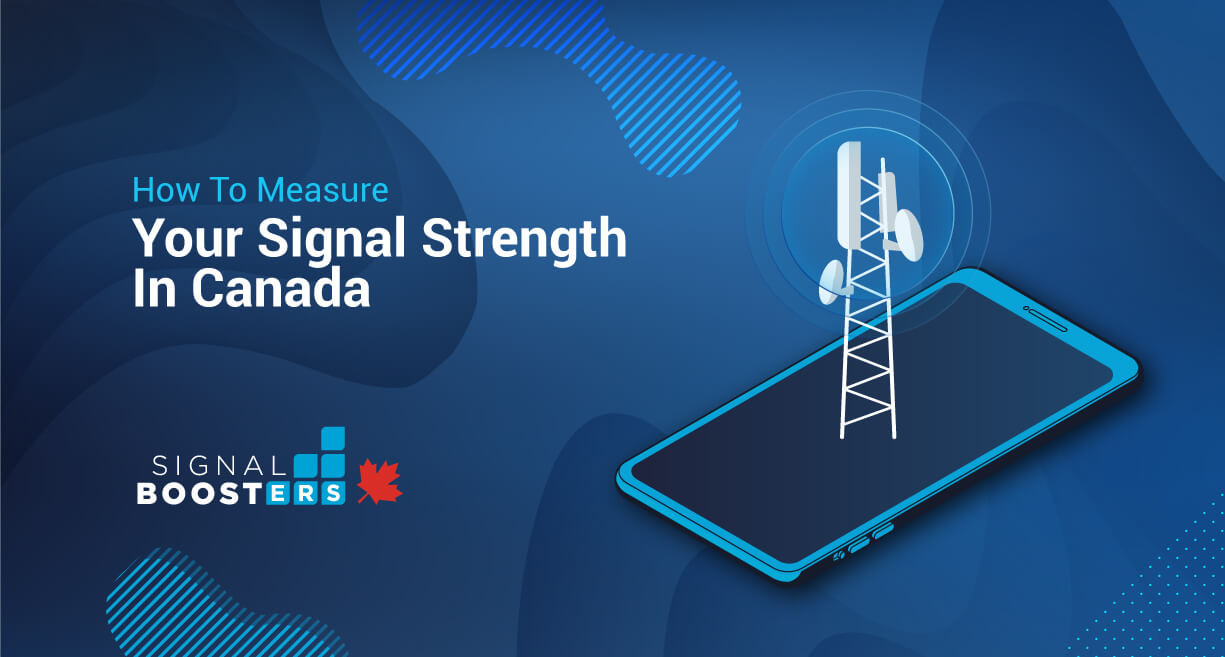 You need bars. We're not talking about your favorite watering hole (though you may need that, too), we're talking about cellular signal strength. As you probably already know, the more "bars" you have, the greater the signal strength.
However, bars are an imprecise measurement as there are no standards carriers must follow in displaying them; one phone's 2 bars may be displayed as 3 on another. In order to truly know how strong your signal is, you must somehow measure signal strength.
We can improve your in-building cellular signal in any setting.
Attention business & property owners, installers and integrators
Take advantage of our system design and installation services. Learn more or call us for a free consultation: 1-800-969-8189.
In this article, we'll show you several different methods on how to measure cell phone signal strength in Canada. This will then give you a better idea as to what kind of signal booster you may need to increase signal strength in your home, car, or office.
What Is Cellular Signal Strength?
A cellular signal is actually a radio wave, and their strength is measured in decibel-milliwatts, or dBm. The cellular signal towers send the radio wave to your cell phone and then your phone sends it back; generally speaking, the nearer you are to a tower, the stronger the signal between the two and the better connection for talking, texting, using apps, or browsing the web.
But there are other factors that can affect cell signal strength: namely the layout and construction materials of the building you are standing in. That's why many steel and concrete office towers with winding hallways have "dead spots" where cell signal strength is low.
A cell phone is made to operate within -120 to -50 dBm with -50 being full strength. This is a standard set across the world and most cell phones work fine as long as they are in the -80 range and above.
When you get down to -100 or below, the signal is going to be too weak. If it's all the way to -120 there may not be enough signal at all.
How To Measure Cell Signal Strength
In order to measure cell signal strength, you can check the settings on your Apple or Android phone or use an app.
To check on iOS, you must be in Field Test mode:
Dial *3001#12345#*
Tap LTE on iOS 11-13, or the Menu on iOS 14
Tap Serving Cell Meas
Your dBm is displayed after rsrp0
Note: Apple has made checking signal strength somewhat difficult to do. If the above method doesn't work, try removing the * in the first step. If that still doesn't work, your particular iPhone model and carrier may not allow it. (Skip down to see apps to use.)
To check on Android:
Tap Settings
Tap About Phone
Tap Status or Network
Tap SIM Status
Your dBm is under Signal Strength
Best Apps to Measure Signal Strength
You might also be interested in using one of the apps below, which may give you more information, such as coverage maps and how far you are from the nearest tower.
Popular ones include:
OpenSignal – Available for both iPhone and Android, this slick-looking app will show you all the surrounding coverage from 2G up. You can use its compass to point you towards a tower. OpenSignal collects anonymous data from users to be able to tell you network speeds and dBm down to the city block. In this way, they promise, you can see your true coverage and make sure you are getting what you pay for.
Network Signal Pro – A labor of love, this developer's app is only available for Android phones. There is a cell tower database with 80 million entries and offers detailed information not available to Windows or iPhone users. He's even got a 14-bar meter to really show you the signal strength. This costs approximately $5.65 CAD ($4.49 USD). The free Lite version contains ads.
RootMetrics - Created by IHS Markit, RootMetrics says it's non-biased source of mobile performance information. You can visit their website and click on the Coverage Map to zoom in on any place in the world; there is also an app for both iPhone and Android.
A Special Note About Signal Measurement Apps
Signal measurement apps are very popular and as such, there are dozens of different companies offering downloads. This also means there are plenty of shady actors in the marketplace that spam you with adware or worse. Therefore, be sure to read all the reviews before you download.
What To Do Next
Once you know your signal strength, you are now armed with information that can help you determine what to do.
It's recommended you walk around the outside of your home or property. dBm readings take from a few seconds to half a minute to refresh, so walk slowly. By doing this, you'll learn the area which gets your best dBm readings.
From there, you have a couple of options. Your first is to make your calls from that exact spot. On the bright side, it won't cost you anything, but probably inconvenient to always be standing in the backyard. The other, better option is to invest in a cell phone signal booster that will give you the coverage you need to make a call anywhere inside your home.
Shop Signal Boosters (Canada!)
If you chose to invest in a signal booster, then it's time to go shopping! Signal Boosters Canada sells only top-quality, IC-approved signal boosters that will help you with your Canadian home, office, or vehicle connectivity. (Sorry, there are no cell phone signal booster amplifiers that will work outdoors)
Signal Boosters Canada sells signal boosters for commercial and residential as well as land and sea vehicles. There are boosters for nearly every situation and budget; we even have a section with special offers.
So if your bars are low and your connection is spotty, let Signal Boosters Canada give you a boost.