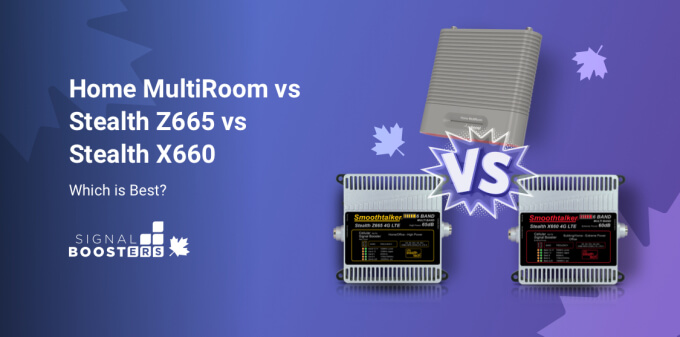 Signal Booster Review: weBoost Home MultiRoom vs SmoothTalker Stealth Z665 vs SmoothTalker Stealth X660
SignalBoostersCanada offers tons of signal enhancers for homes and offices of all sizes. Small to medium home and office boosters are our most popular category. Though, with so many different models and brands, it can be difficult finding the right one.
We will be reviewing and comparing the top three that work for most people: the weBoost Home MultiRoom, SmoothTalker Stealth Z665, and SmoothTalker Stealth X660.
We offer complete cell phone signal booster kits for any situation:
Attention business & property owners, installers and integrators
Take advantage of our system design and installation services. Learn more or call us for a free consultation: 1-800-969-8189.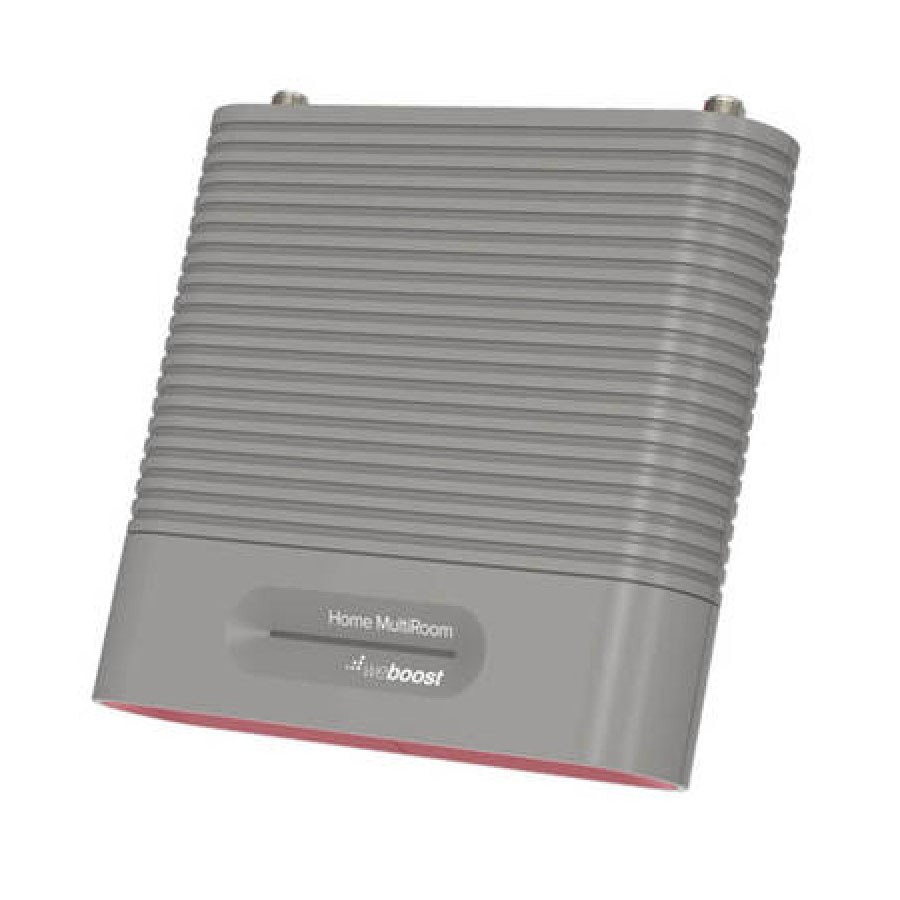 Best for small to medium homes and offices with weak outside signal.
Buy Now at $799.99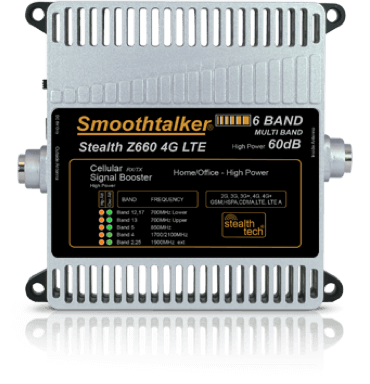 Best for small to medium homes and offices with fair outside signal.
Buy Now at $799.99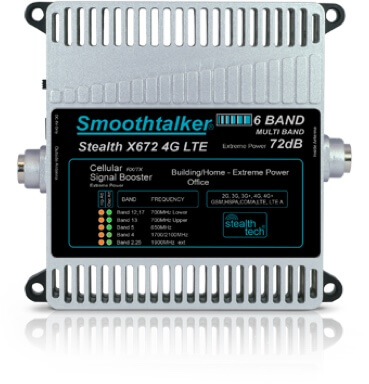 Best for small to medium homes and offices with weak outside signal.
Starting at $869.99
Price
The most obvious difference between the units, and usually the deciding factor, is price. Both the weBoost Home MultiRoom and SmoothTalker Stealth Z665 are $799.99. The SmoothTalker Stealth X660 is $70 to $150 more, depending on the configuration.
If you're only concerned about price, you have two options. HOWEVER, before making a final decision based solely on price, it's always a good idea to look at all the features.
Supported Frequency Bands
Cellular boosters are designed to enhance signals operating on certain frequency bands. Supported bands can vary across units. Before buying a signal booster, make sure it supports your carrier's frequencies to ensure it'll work for you. The more bands the booster and your carrier have in common, the better.
The MultiRoom, Z665, and X660 all work with major 4G and LTE bands from all Canadian providers. They do not work with 5G signals yet, but are compatible with all 5G devices.
They support the following bands:
Band 12/17
700 MHz
Band 13
700 MHz
Band 5
850 MHz or 800 MHz
Band 4
1700/2100 MHz
Band 25/2
1900 MHz
Cell Signal Coverage
As mentioned, all the signal enhancers in question are ideal for most homes. They all offer up to 465 sq m (5,000 sq ft) of coverage. Though, coverage will vary depending on your outside signal environment. Here is an estimate of what to expect:
| | |
| --- | --- |
| Existing Outside Signal Strength | Estimated Coverage |
| 5 Bars (-40 to -70 dB) | Up to 465 Sq M (5,000 Sq Ft) |
| 4-5 Bars (-70 to -80 dB) | Up to 372 Sq M (4,000 Sq Ft) |
| 3-4 Bars (-85 to -95 dB) | Up to 279 Sq M (3,000 Sq Ft) |
| 2-3 Bars (-95 to -105 dB) | Up to 186 Sq M (2,000 Sq Ft) |
| 1-2 Bars (-105 to -115 dB) | Up to 93 Sq M (1,000 Sq Ft) |
| No Signal (-120 dB) | No Coverage |
If you have weak signal and need more coverage, check out each unit's upgraded version:
Maximum Gain
Gain, measured in dB, represents how much boost an amplifier can apply to your existing signal. Both the Home MultiRoom and Stealth Z665 have a maximum gain of up to +65 dB. The Stealth X660, on the other hand, features up to +60 dB.
The +5 dB difference might seem like no big deal, but it's quite substantial. dB is a logarithmic measurement; a 3 dB increase equates to double the power. Under optimal conditions, the Home MultiRoom and Stealth Z665 units are almost 4X more powerful than the Stealth X660.
So, the more gain, the better, especially for those in weak signal areas.
Gain Control
To prevent signal overload or oscillation, SmoothTalker units feature "StealthTech" technology. It automatically controls power and gain when detecting too much signal or a feedback loop. Depending on severity, the booster will operate at reduced gain or shutdown. This protects nearby cell towers from harmful interference. Flashing green or orange lights indicate reduced gain. You can refer to the manual for troubleshooting instructions.
The weBoost Home MultiRoom also features automatic gain control. It works the same as StealthTech, but without the fancy name.
Antenna Options
All signal booster kits include an inside and outside cellular antenna. Though, they vary across units.
The weBoost Home MultiRoom comes standard with a Yagi donor antenna and a fabric indoor panel antenna. Both are directional, meaning they can only transmit signals in one direction. This enables more reach to the closest cell site and wider in-building coverage. Due to the Yagi's directionality, it's likely you'll only be able to boost one carrier. Installation is effortless for both, and design is inconspicuous.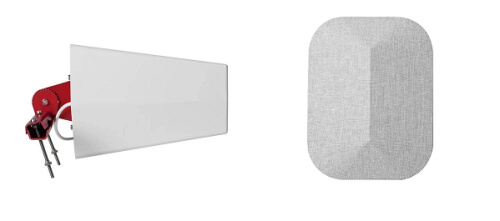 In contrast, the SmoothTalker Stealth Z665 unit comes standard with omni-directional antennas. They're able to send and receive signals from every direction, which facilitates a multi-carrier solution. This combination of antennas is typically best for those with fair to strong outside signal. The outdoor omni can't reach as far as the Yagi, and the indoor omni doesn't broadcast as strong a signal as the panel. Indoor omni antennas tend to work best in homes and offices with open floor plans.
The SmoothTalker Stealth X660 comes with two panel antennas or one outdoor Yagi and one indoor panel. Like the Home MultiRoom, this unit is great for weak signal areas. The antennas are powerful and far-reaching. Using an outdoor Yagi will allow for more reach to your nearest cell tower than the panel. However, the outdoor panel has a wider beamwidth. So, depending on cell site locations, you may be able to boost multiple carriers at the same time.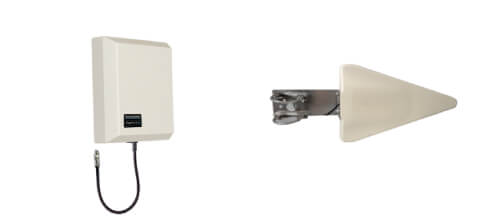 You can always upgrade the standard antennas to get the desired amplification and coverage. Just make sure they're equipped with the right connectors.
Amplifier Connector Types
Signal boosters have an outdoor and indoor antenna connector port. The connector type can help you identify which coaxial cables and antennas can be used for best results.
The Home MultiRoom is equipped with F-Female connectors. Thus, it'll work best with F-Female antennas and F-Male coaxial cables. You'd connect the antennas to the coax cable and the cable to the amplifier. Having both antenna connector ports on the same side helps simplify installation.

Both SmoothTalker amplifiers use different connectors. The Stealth Z665 is equipped with N-Female connectors, whereas the Stealth X660 gives you the option to choose between F-Male or N-Female.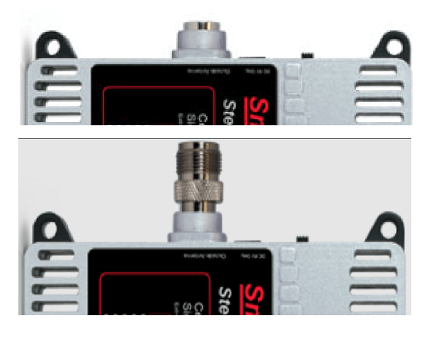 *F-Male connector top, N-Female connector bottom
Typically, F-Type connectors are most commonly used in residential applications. N-Type connectors tend to be larger. They pair really well with commercial-grade coaxial cables, which allow for longer cable runs.
Amplifier Design
At a glance, you'll quickly notice a major design difference between weBoost and SmoothTalker units.

The weBoost Home MultiRoom features a sleek gray casing made of metal and plastic. Lightweight, it can be easily mounted on a wall with command strips. Stylish design ensures the booster won't stand out amidst your décor. You can quickly assess performance via the LED lights located on the front.
The SmoothTalker signal enhancers have a more industrial design. They feature a silver metal casing with holes that help displace heat. This means the Z665 and X660 are less likely to overheat and shut down, ensuring continuous amplification. The black label on the amplifiers displays unit name, max gain, main use case, and supported frequency bands. The light indicators found next to the bands will show performance across each band. Design is not as discreet as the Home MultiRoom.
Choosing Between the Home MultiRoom, Stealth Z665, & Stealth X660
Choosing the right booster for you will depend on your existing signal situation, coverage goals, and budget. Here is a short recap of each unit:
If you want an affordable amplifier that'll boost multiple carriers simultaneously, the Stealth Z665 is your best option. It'll work best in fair to strong signal areas.
The Home MultiRoom and Stealth X660 are both ideal for weak signal areas. Due to the included antennas, they can only boost one or two carriers at a time. Out of the two, the Home MultiRoom is cheaper, has more gain, and features a cleaner design. The Stealth X660 offers different antenna options and connectors from the get-go. So, you don't have to buy upgraded accessories separately.
If you need help deciding which booster is best for your unique needs, don't hesitate to contact us. Call (1-800-470-6777) or email us (sales@signalboosterscanada.ca).